Enhanced Listing
(Free with purchase of a Half Page Ad or larger)
Give your business the gift of more business! You have one shot at making a first impression. Don't settle for a basic text listing.
Make your business listing go LIVE with active links and icons across websites, tablets, and mobile apps!
Are you active on social media?
Click on Relief Accounting & CFO Services' links below
to see how it works!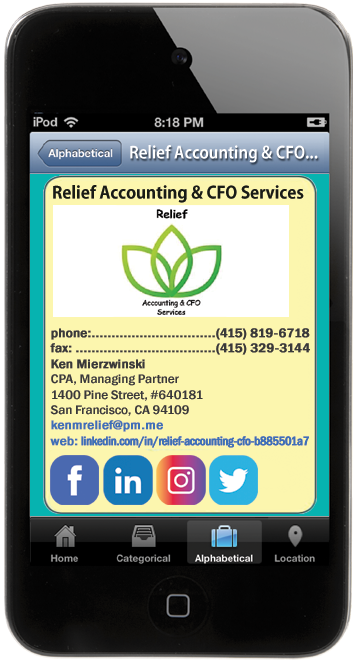 What would YOUR
Enhanced Listing look like?