DIGITAL WEB BADGE - exclusive to program participants
As part of our ongoing efforts to increase the exposure, reach and retention of our advertisers, please find below your new USA Cannabis Directory Digital Web Badge.
This is a complimentary additional service, provided to you as a token of our appreciation for your ongoing participation in our directory. Please feel free to incorporate it on your website at your convenience.
Competitive Branding: Increase your visibility and drive traffic to your featured content promoting your business and your brand. Simply have your web designer copy-paste the code from the below options to the appropriate section of your home page to showcase your partnership with the USA Cannabis Directory, and further highlight your company as an appreciated pillar of our industry.
Thank you - we hope you enjoy this new feature and that it further benefits your outreach!
Option 1: 366 pixels wide
How it will appear on your website: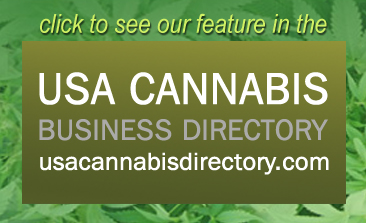 Code for Option 1:
Option 2: 266 pixels wide
How it will appear on your website: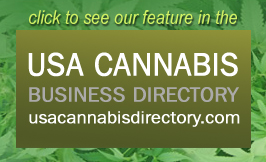 Code for Option 2:
Option 3: 183 pixels wide
How it will appear on your website: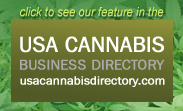 Code for Option 3:
---